Were am I?
Where are you? I'm so glad you asked. Welcome to the comic book and art portfolio website for Thane Benson. This is where you'll find the web comic HellHole that updates every Sunday. This is also the home of the comics Burnt, Quick, The Clockwork Knight, and Grey Metal. You'll find an assortment of paintings and drawings in the Art Gallery as well as a Sketch Blog that updates (almost) daily. In the Online Store you'll find comic book and graphic novel digital downloads for sale. If you are interested in purchasing "hard copies" of any of the books or prints featured on this site, please contact us directly via the Contact page. Thanks for visiting the site, if you have any questions or comments, send me note on the Contact page.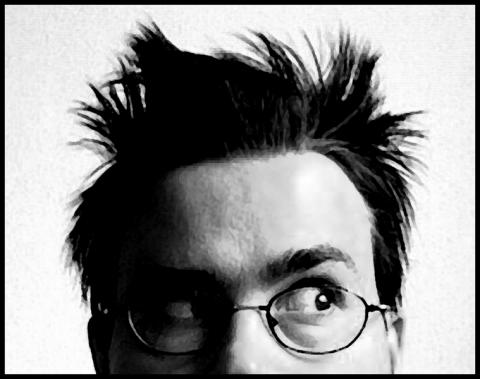 Who the hell is Thane Benson?
Thane Benson is an accomplished writer and artist and can prove it because it says so right here on the "About" page of his website. Thane hasn't won any awards. He isn't famous. And he finds writing about himself in the 3rd person to be very awkward. You probably haven't heard of him, but if you had it would probably be for writing and drawing the infernal mystery graphic novel BURNT or for the adventure comic book series QUICK: THE CLOCKWORK KNIGHT.
Thane lives in Denver, Colorado with his wife, son, daughter, and his vintage collection of overdue library books.